What's the old adage? Get you a girl who can do both? Well, kitchen practicality and versatility is a must. However, we must make sure we are also productive and efficient, not just looking busy. Black Friday and Cyber Monday are around the corner and so are savings on some small appliances that may be considered out-of-budget. You don't have to have a fully stocked kitchen, especially if you don't have the storage space, however, there are some appliances you will thank yourself for investing in.
In-store, Black Friday rushes are a no-no this year and have pushed more savings online giving Cyber Monday a run for its money. Some stores started deals earlier this month meaning you can snag a few of these to get ready for Thanksgiving Day and not wait until Friday.
This post contains no affiliate links.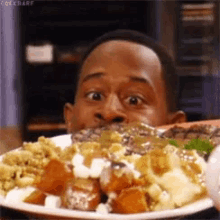 Kitchen Efficiency: 2 Way Coffee Maker
Hello, my name is Deenie and I am addicted to coffee. No seriously, do not talk to me before my second cup in the morning. The first one tells me to wake up and the second lies to me about how much we're going to get done that day. I still need to make coffee for the hubs and we both like big cups in the morning to prepare our minds for the girls. With that said, I leave the house with a go-cup, so to make life easier, I'm also adding this beauty to my Christmas list. This Hamilton Beach 2-Way Brewer Coffee Maker, Single-Serve and 12-Cup Pot will definitely help make me more productive, umm, I mean more efficient.
Kitchen Productivity: The Slow Cooker/Pressure Cooker
2 words: Heaven Sent. We're working smarter, not harder here. I personally have 2 crockpots: a 7-quart digital and a 3-piece manual which helps me pull off gatherings without a hitch. But I have my eye on a new pressure cooker this year.
My pressure cooker choice is the Instant Pot Duo Nova Pressure Cooker 7 in 1 which comes in four different sizes (save up to 42% on the larger items and time of publishing on Amazon). This 7 function gadget will act as a pressure cooker, slow cooker, rice cooker, steamer, saute pan, food warmer, and yogurt maker. The yogurt maker function excites me as I think about life after the holidays and returning to work.
Check out the deals from Amazon here.
Kitch Versatility: The Air Fryer
My absolute go-to for all things roasted and baked. It saved my life this summer as New Orleans temps peaked over 100 degrees. Now I will say, counter and storage space are definitely something to take into consideration when purchasing one. My preference: the bigger the better. Ideally, single folks or smaller families may be ok with smaller ones, but hear me out: you'll want to entertain one day. Larger ones give you more options and you can actually fit more in them, especially if you're aiming for a "sheet-pan" type meal. I put EVERYTHING in mine: roasts, vegetables, whole chicken, fish… I just love it.
I stan digital electronics. There are a lot of preset features that make the process smoother and temperature control is exact. Basically, digital takes out the guessing game. On the other hand, manual air fryers are not as complex and are typically less expensive. There are basket styles, oven-styles, and even some that act as pressure cookers.
It's all about preference. Here's my pick on an Air Fryer this season: The PowerXL Vortex Air Fryer Pro Plus 10 Quart. Save about $30 at Walmart.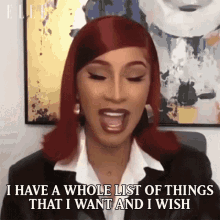 And For Good Measure: Bite the Bullet
I purchased this relatively inexpensive Magic Bullet this summer when I started trying to work out regularly. It's the original, smaller, more personal version of the Nutribullet. I love mine because it came with multiple sized cups and lids which makes it what? Versatile! After using the Black Friday Deal code online, you can snag this baby at Kohl's for about $26.
The Short List
This by no means is an all-inclusive list. There's so much to add to a kitchen but I am a huge fan of multi-purpose items when space and time are limited. My recommendations are based upon functionality, not so much the ticket price, though these are pretty good deals. I want you to work smarter, not harder to make your food dreams come true. What are you planning to buy this season? Let's chat in the comments!