10 Essentials to Jump Start your New Year
2020 is here and it's time to step yo ish up in more ways than one!


Let's get real for a second, don't be ashamed, but let's face it most of us have probably given up our resolutions and resorted back to our regularly programmed schedules by January 17th.
WELL SNAP OUT OF IT!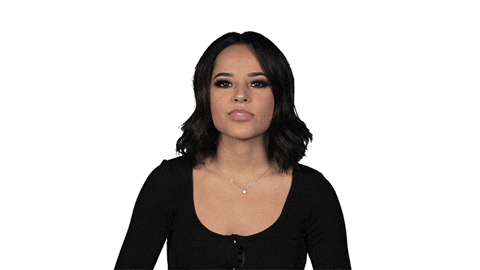 Because that won't be you this year boo! Here are 10 ESSENTIALS to jump start your New Year and get you back on track if you have already fallen off OR if you are ready to seize new opportunities to grow during this shift!
1. Ever heard of Spring Cleaning? Well it's time to make NEW YEAR cleaning a thing too!


Start by going through all the clutter that has found its way into your home.
All of those mismatched socks that, let's face it you won't be finding the match for, throw them away.
Go through every drawer in your house from your bedrooms to your kitchen.
Take out all extra items that you have duplicates of and all clothes you haven't worn in the last two years and put it to the side for donation.
If you think you can get a few bucks for your items than separate and go from there
By this point you should be down to the bare necessities and feeling a bit more light and airy.
One of my favorite feelings has got to be clearing out clutter, it literally makes me feel, think, and even sleep better
Now it's time to get down and dirty: scrub, mop, sweep, and dust every inch of your house (or apartment).
This will likely take more than a day, but once it's done you will thank yourself!
Having a clutter-free, clean environment to bring in the new year will refresh your attitude and cut back on the stress of life that we are all TOO familiar with.


2. Bring in the GREEN!
No really, bring in the GREEN! There are so many beautiful indoor plants to choose from and not only to the level up your home aesthetic, but they actually have numerous health benefits as well!
Here are a few indoor plants and their health benefits:


Gerbera Daisy: This popular plant is useful in removing benzene and providing mood-enhancing beauty to the home.
Peace Lily: Known for its ability to protect against toxins such as formaldehyde and carbon monoxide, peace lilies are relatively easy to care for and even show signs of drooping when they need to be watered. They can be mildly toxic to pets and humans, so it's important to wash your hands after touching the plant
Lavender: Known for its calming and soothing properties, lavender is a go-to ingredient in aroma therapeutic oils and scented candles. It's also known for helping provide a restful night's sleep.
Snake Plant (aka Mother-in-Law's Tongue): Known for filtering toxins, like formaldehyde, the snake plant releases oxygen at night while simultaneously taking in carbon dioxide.
Spider Plant: This plant is one of the best at removing formaldehyde from your home. Spider plants are also pros at absorbing odors.
Feeling EXTRA fancy? Pick up a nice floral arrangement from your local grocery store and set them on your dining table, in the kitchen, or in your bedroom for a little extra "umph".
3. Get Out and About


Go to your local park and take in the scenes on a walk or a jog.
Explore your city by checking out upcoming events.
I know in New Orleans there's lots of activities to do year round.
Check your city's website or upcoming events on Facebook and try to get out to at least two events while the New Year is fresh. Who knows you may make some connections that will help crush those new year business or even personal goals!
If you have kids, get them involved and active in some fun kids friendly events as well. Maybe even sign them up for a few activities of their own like a sport or new hobby!
4. Freshen up your Home's Decor


Look boo...I hate to say it, but it's time to throw out the tree and put the Christmas decorations all the way up.
Change out your throw pillows and throw blankets with some fresh colors! Try something new like pink or even pastels in different shades of blue, teal, or purple. A little change here and there can spark that desire to shift and even improve your mood quite a bit.
Take a trip to Target, Home Goods, or TJ Maxx to score some fresh deals on home decor.
While strolling through these stores, you are sure to find some inspiration to add a little pop to your home aesthetic.
5. Revive/Change Up your Exercise Routine


It's not too late to ramp up or even revive your exercise routine!
Reflect on your reasons for becoming more active and set new goals for yourself to meet! Why did you want to lose that weight? Was it so you could feel better in your clothes? Have more energy to play with your kids? Dig deep and reconnect with your why and the motivation will be sure to follow.
If you fell off with your exercise routine and fitness goals, No worries! Just pick back up where you left off and keep pushing
Getting bored with your fitness routine? Try incorporating outdoor workout sessions, a new class at your local gym, at home workout programs, or even a group challenge group for that extra support and accountability!
6. Take a Mental Health Day


If that means taking a day off from work, go for it. Everyone deserves the chance to reflect, relax, and recover on their own time.
Life is stressful and sometimes overwhelming. Trust me I get that! and with the pressure of the "New Year, New Me" still circling on social media, it is not difficult to see why people tend to get overwhelmed shortly into the New Year and want to give up.
If you are feeling out of control or overwhelmed be that because of goals overwhelme, change, work, relationships, or finances. Take the time to truly reflect on those feelings. Know that it's okay to feel this way and begin working towards healing and getting back on track.
Taking a mental health day can do just that for you.
Here are a few things to do to make the most of your MHD:
Let your body tell you when you are ready to get out of bed, not your blaring alarm clock.

Have a healthy breakfast at home or out at your favorite breakfast spot.

Take a walk and reflect on your life, thoughts, or whatever it is that may be bothering you and just breathe

Take time to meditate and journal about your feelings, either with free writing or guided journaling, whatever works best for you.

Get a good night's sleep. Make sure you are in bed early and prepared for a restful night's sleep. Use a lavender pillow spray before bed to relax and put your mind in the right space for a restful night's sleep.
7. Try a New Haircut or Color


Switching your hair color up is always refreshing way to change it up and feel like a new you!
If you are comfortable with changing your hair, and even if you are not, there's something about a big change that is sure to boost your confidence and have you feeling and looking like a new woman!
Typically going lighter and shorter in the warmer months is a fun thing to try. If you are up for it and have some extra dollars definitely give it shot!
8. Set Attainable Goals


Don't make too many changes at once. Make specific goals that you feel you can achieve and that have concrete results.
Bust out the brand new planner if you haven't already and start reflecting on the THREE main goals that you want to achieve in 2020. From there break them down into actionable smaller steps by month, then by week, then by day.
Make sure these goals are in different areas of your life such as business, personal, and health to make sure that you are not overfocusing in one area of your life more than another.
Make a vision board that represents your goals and put it somewhere that you will see it every single day. This will keep your goals at the forefront of your mind and keep you focused on the behaviors and actions it will take to stay on track.
9. Gather your Support System
Let your family and friends in on your goals and ask them to hold you accountable for sticking to them.
If you need an extra layer of support and accountability for health and fitness goals, try joining a group class or group challenge where other women with simliar goals will be there for support.
It is tough to stick to lifestyle changes on your own, but with a group or even a solid two or three friends or family members in it with you, you will be less likely to give up or slack on your goals.
10. Give Yourself Grace
Changing behavior is a learned skill that takes practice. Don't get down on yourself if you fail to follow through one day. Dust yourself off and try again and don't let one failure derail your goals entirely.
Now...Let's make 2020 the best year yet!